Andrew McDonald believes investors fundamentally underestimate the risk of investing in companies with drugs in development. To address the inherent hazards, McDonald cofounded LifeSci Advisors, which created the BioShares Biotechnology Clinical Trials and BioShares Biotechnology Products exchange-traded funds to limit risk. In this interview with The Life Sciences Report, McDonald describes how funds can be designed to grow on product sales and data generated via milestones in clinical development, and also names four companies he's included in the two portfolios.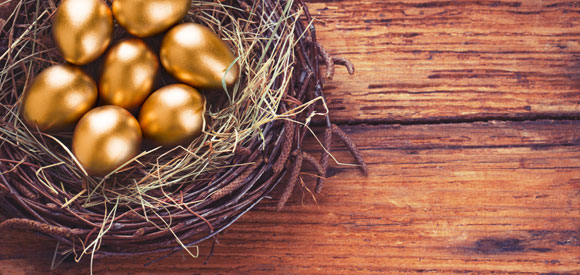 The Life Sciences Report: What is it about December and January that traditionally makes investors more bullish on biotech?
Andrew McDonald: Both the annual JPMorgan Healthcare Conference and the Biotech Showcase in San Francisco are big industry events that kick off the year. A lot of enthusiasm came out of the JPMorgan conference, with announcements from larger market-cap companies that tend to get investors excited about the upcoming year's revenues, earnings and new product watches. At this time of year, those conferences demand investor attention.
TLSR: Andrew, you're an analyst and adviser to two exchange-traded funds (ETFs), but previously you worked in a development-stage biotech company as a medicinal chemist, where you discovered a selective mitotic kinesin inhibitor that showed promise as a chemotherapeutic agent. The compound was licensed to GlaxoSmithKline (GSK:NYSE). Is that drug still in active development?
AM: As far as I know, it is not. I worked at Pfizer Inc. (PFE:NYSE) and at the small company you referenced, Cytokinetics Inc. (CYTK:NASDAQ), where I developed that particular kinesin spindle protein inhibitor. Unfortunately, it was too toxic, as are a lot of novel anticancer agents, and so it's not in development.
TLSR: Regardless of how far that molecule went, it was an experience that most money managers and analysts have not had. How did it inform your professional life as an analyst and portfolio manager?
AM: I spent five years after graduate school working in the laboratory developing new drugs, and today I take that body of knowledge and apply it to the analysis I perform on individual drugs in development. Having that scientific background helps me make good investments.
TLSR: Having been through the rigors of guiding a chemotherapeutic agent from the wet lab bench to in vivo animal models and into humans, are you skeptical about early-stage compounds?
AM: Yes. I'm extremely skeptical about early-stage, and even middle- to late-stage compounds. I'm always amazed that so many people are interested in investing in biotech companies but don't have a full appreciation of the risks, particularly with early-stage companies.
"The fact that the oncology landscape is constantly shifting is one of the most challenging aspects of evaluating cancer companies."
In fact, that was one of the driving forces behind the creation of our two ETFs, which represent baskets of biotech companies that either have products on the market or are developing the next generation of lifesaving medicines in clinical trials. There are 70 or so companies in the BioShares Biotechnology Clinical Trials Fund (BBC:NASDAQ), and I can tell investors that some of the drugs in this basket will make it, but more drugs will fail. If you own the group as an ETF, the share price appreciation of the winners will outweigh the losers. We've seen that over the last five to 10-plus years. That's why we steer investors toward buying the BBC and the BioShares Biotechnology Products (BBP:NASDAQ) funds. It's just a much safer way of owning the space.
TLSR: How many stocks are in the BBP? How is the fund balanced?
AM: The BBP is a collection of about 35 companies that have already made it through U.S. Food and Drug Administration (FDA) approval. Their products are on the market, hence the "P" for products. The BBP trades very differently than a basket of clinical-stage biotech companies. Companies with products on the market trade based on revenues and earnings, so in a sense they are much less risky and have a much lower beta than those in the BBC ETF.
You probably know, the biggest ETF in the biotech space is the iShares NASDAQ Biotechnology ETF (IBB:NASDAQ). The IBB is market-cap weighted, but the BBP and BBC are equal weighted. When you own the BBP, you have some Gilead Sciences Inc. (GILD:NASDAQ), some Biogen Idec Inc. (BIIB:NASDAQ) and some of the larger-cap companies, but you have an equal proportion of mid-cap companies like NPS Pharmaceuticals Inc., which will be acquired by Shire Plc (SHPGY:NASDAQ; SHP:LSE). The BBP has greater beta and greater potential upside.
Both of our ETFs are passively managed, meaning that we create rules, such as a minimum market cap rule of $250 million ($250M) and minimum liquidity in stock trading per day. When we rebalance in mid-June and mid-December, we make sure the companies within the portfolio meet those rules.
TLSR: It appears that management of these ETFs is something of a hybrid between an actively managed fund and a static index, but the rules ensure that you have marketability in shares so you can rebalance every six months. Right?
AM: That's correct. Let's say a biotech in the BBP brings its product to market, but the drug fails and the company's market cap drops below the $250M level. It will be removed from the BBP. In essence, over time, you're going to have a fund containing the best in breed of product-stage biotech companies.
TLSR: You don't want to neutralize performance with overdiversification. Is there a point where you'd stop adding positions to these ETFs?
AM: Not necessarily. If, for instance, we have another strong year of initial public offerings and we have another 50 clinical-stage biotech companies that come into the public markets, they could all be candidates for the BBC.
TLSR: Can you briefly speak to the value propositions or growth stories of some of the companies in your portfolios?
AM: Pharmacyclics Inc. (PCYC:NASDAQ) is in the BBP. The company has enjoyed tremendous success on the back of its commercial product Imbruvica (ibrutinib), a Bruton's tyrosine kinase (BTK) inhibitor. It's a relatively safe, targeted chemotherapy. In fact, at the JPMorgan conference, Pharmacyclics CEO Robert Duggan mentioned that the company is expecting more than $1 billion ($1B) in revenue for this drug.
"If you own a group of biotech stocks as an ETF, the share price appreciation of the winners will outweigh the losers."
Pharmacyclics took this drug the entire way through development. Investors may remember when ibrutinib was still early in clinical trials: When the company presented very interesting early-stage clinical data, it resulted in a tremendous stock appreciation. The product was ultimately partnered with Johnson & Johnson (JNJ:NYSE)'s Janssen Biotech unit. Imbruvica was approved in mid-November 2013 for a rare and aggressive form of non-Hodgkin's lymphoma called mantle cell lymphoma. Imbruvica was the second drug to get approval as a breakthrough designation drug.
Today, the drug's biggest indication is chronic lymphocytic leukemia (CLL). There's been a lot of innovation in CLL over the years, particularly with targeted therapies. We expect we'll see this trend continue. Pharmacyclics is now employing a strategy of label expansion, seeing if Imbruvica works in additional indications, and that will drive additional sales. Pharmacyclics' stock is driven by sales and earnings.
TLSR: This company has a lot of competitors coming up through the pipeline. Companies like Gilead, Infinity Pharmaceuticals and others are developing products for hematologic cancers. I believe Celgene Corp. (CELG:NASDAQ) has a BTK inhibitor as well. How do you see Imbruvica performing against these potential competitors?
AM: The fact that the oncology landscape is constantly shifting is one of the most challenging aspects of evaluating cancer companies. Whether it's Celgene or someone else, when companies have pipeline products that are competitors, it's very hard to predict how the market will look in five or 10 years. But we don't know the ultimate safety profile of the compounds in development, and often we won't know until the companies conclude their Phase 3 clinical trials, or until the FDA grants the final labels. There is constant speculation.
What I will say is that when you are an incumbent player like Pharmacyclics, and when a drug is achieving record sales of $1B, it's very hard to displace a compound like that. These drugs oftentimes retain significant market share even when newer products are introduced. A good example would be Gleevec (imatinib mesylate; Novartis AG [NVS:NYSE]), which has been a mainstay therapy for chronic myelogenous leukemia despite the introduction of competitive products. I'm not too worried about Pharmacyclics and its competitive position.
TLSR: Could you speak to some of the names from your BBC ETF?
AM: Idera Pharmaceuticals (IDRA:NASDAQ) is at the opposite end of the spectrum from Pharmacyclics in terms of both risk and stage of development, although it too is targeting lymphoma. The company is developing a novel class of drugs and going after a novel target with a novel mechanism of action.
Idera has an oligonucleotide called IMO-8400 that is in very early-stage development—now in Phase 1/2 studies targeting MYD88 L265P-mutation-positive B-cell lymphomas. It's still unknown whether the compound will work in humans with this B-cell lymphoma. Idera is targeting a very important class of receptors—toll-like receptors (TLRs) 7, 8 and 9, which are very important in immune system modulation. It found a particular mutation in a toll-like receptor that may be responsible for a rare form of B-cell lymphoma. Lead compound IMO-8400 is in Phase 2 for this indication, and we're waiting on data closer to the end of 2015.
"I'm extremely skeptical about early-stage, and even mid- to late-stage compounds."
Oligonucleotides have been the subject of a lot of focus as a drug class, especially now with a lot of successes at companies like Alnylam Pharmaceuticals Inc. (ALNY:NASDAQ) and Isis Pharmaceuticals Inc. (ISIS:NASDAQ), which are developing products in this category.
If IMO-8400 does show great data at the end of the year, the stock could be multiples higher. That's the reward. Obviously, if the drug doesn't work, it's going a lot lower. Idera has a much different risk/reward profile than a company like Pharmacyclics.
TLSR: There are 24 patients in this Phase 1/2 trial with IMO-8400. Given that the stock has doubled in a short period of time, do you believe good data will still move Idera's shares dramatically? The company is up to a $400M market cap.
AM: Yes, a $400M market cap is starting to get up there. But if, in two dozen patients, the company shows unbelievable complete response rates, then absolutely the stock would go much higher. At the $400M market cap level, people are expecting good results, and expectations are starting to get baked into the stock price.
TLSR: Could you speak to another name, please?
AM: I know Prothena Corp. (PRTA:NASDAQ) very well; the company is a client. It just started a Phase 3 study for its lead drug candidate, a monoclonal antibody called NEOD001, in a relatively rare disease, AL amyloidosis. The company presented some very interesting early Phase 1/2 data showing the effects of its antibody candidate in patients with this pretty rare and deadly disease. What got investors excited was that the compound had a very nice response on a cardiac function biomarker. As the compound is now in Phase 3, it is using cardiac events as an important component of its primary endpoint. The view is that NEOD001 is very active, and that it could be a game-changing product in the AL amyloidosis space.
TLSR: Another name that you might mention?
AM: Infinity Pharmaceuticals Inc. (INFI:NASDAQ) is developing a next-generation phosphatidylinositol 3-kinase (P13K) inhibitor called IPI-145 (duvelisib). It's an oral drug, it's potent, it's being tested in B-cell and T-cell malignancies, and it has gotten a lot of attention based on some early data. IPI-145 does face some pretty significant completion.
The company's stock was trading at pretty lofty levels two years ago, but people were a little disappointed with some Phase 1/2 data, and the stock sold off from about $50/share into the mid-teens, where it is now. In early September 2014, Infinity partnered IPI-145 with AbbVie Inc. (ABBV:NYSE), and it is going to be looking at combination therapy. There's some thought that a combination therapy may be the path forward for this drug in B-cell malignancies. I think the AbbVie deal was a good one for Infinity, but people were initially disappointed with IPI-145's performance as a monotherapy.
TLSR: Infinity still has a $731M market cap, and I'm noting that it's up 54% over the past six months.
AM: When it signed this big AbbVie deal, it got a lot of money up front—$275M—plus more than $500M in potential milestone payments. So absolutely someone definitely likes it. AbbVie likes it.
TLSR: Very nice speaking with you today, Andrew.
Source: George S. Mack of The Life Sciences Report (2/5/15)
"Featured Content" profiles are meant to provide awareness of these companies to investors in the small-cap and growth equity community and should not in any way come across as a recommendation to buy, sell or hold these securities. BiomedReports is not paid or compensated by newswires to disseminate or report news and developments about publicly traded companies, but may from time to time receive compensation for advertising, data, analytics and investor relation services from various entities and firms. Full disclosures should be read in the 'About Us Section'.
---
Add this page to your favorite Social Bookmarking websites