By GLOBE NEWSWIRE
Thursday, 14 March 2019 14:40
POCATELLO, Idaho, March 14, 2019 (GLOBE NEWSWIRE)
POCATELLO, Idaho, March 14, 2019 (GLOBE NEWSWIRE) -- As a proud sponsor of the Idaho State Bengals, Mountain America Credit Union committed to making a donation to a charity for every three-pointer completed by the Bengals in the 2018-2019 men's basketball season. Mountain America chose the Portneuf Health Trust as this year's recipient of the Mountain America Three-Pointer Donation program. 

As a result, Mountain America Credit Union presented $14,500 to the Portneuf Health Trust on March 7, 2019 at the final home game of the season. 
Jason Smith and Kory Carling of Mountain America presented the check to Shawn Menchaca, CEO of Portneuf Health Trust, along with Pauline Thiros, ISU interim athletic director and Joe Borich, ISU associate athletic director for external.
"Mountain America has been a great partner for us.  They've contributed nearly $30,000 in the past year helping us care for vulnerable people in our region," said Shaun Menchaca, CEO of Portneuf Health Trust.
"Mountain America is proud to support such an important organization," Smith said. "Portneuf Health Trust programs make a huge difference in the health of our communities."
About Mountain America Credit Union
With more than 800,000 members and $8.5 billion in assets, Mountain America Credit Union assists members on the right path to help them identify and achieve their financial dreams. Mountain America provides consumers and businesses with a variety of convenient, flexible products and services, as well as sound, timely advice. Members enjoy access to secure, cutting-edge mobile banking technology, over 90 branches across five states, thousands of shared-branching locations nationwide and more than 50,000 surcharge-free ATMs. Mountain America—safely guiding you forward along your financial journey. Learn more at macu.com.
A photo accompanying this announcement is available at http://www.globenewswire.com/NewsRoom/AttachmentNg/06a9ec53-7bd1-419e-ad72-b1a63501d8e7.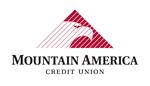 "Featured Content" profiles are meant to provide awareness of these companies to investors in the small-cap and growth equity community and should not in any way come across as a recommendation to buy, sell or hold these securities. BiomedReports is not paid or compensated by newswires to disseminate or report news and developments about publicly traded companies, but may from time to time receive compensation for advertising, data, analytics and investor relation services from various entities and firms. Full disclosures should be read in the 'About Us Section'.
---
Add this page to your favorite Social Bookmarking websites