By GLOBE NEWSWIRE
Wednesday, 15 May 2019 03:30
CALGARY, Alberta, May 15, 2019 (GLOBE NEWSWIRE)
CALGARY, Alberta, May 15, 2019 (GLOBE NEWSWIRE) -- via NetworkWire -- Maple Leaf Green World Inc. ("Maple Leaf" or the "Company") (NEO: MGW, OTCQX: MGWFF) is pleased to announce that the Licensing and Medical Access Directorate, Controlled Substances and Cannabis Branch of Health Canada has completed a preliminary and high-level review of the Company's Standard Cultivation and Standard Processing licences application. Based on the information assessed, Health Canada has no critical concerns with the application at this time. This review was limited in scope and included a verification of the licence class or subclass applied for, site address, and corporate structure. Health Canada is now requesting the Company to submit evidence to demonstrate that the fully built site of its Telkwa, British Columbia, Facility ("the Facility") meets all the requirements of the Cannabis Regulations.

In addition, the recent change of Health Canada's license application requirement, which requires new applicants to have a facility in readiness before Health Canada will process their application, does not affect the Company; instead, it provides a more secured position for the Company in the application process, as confirmed by the request the Company has received, as above.
First Tranche of Private Placement and Settlement of Debt with Woodmere Nursery Ltd.
The Company is pleased to announce that it has closed the first tranche of its previously announced private placement financing ("the Financing"). The Company has issued a total 1,450,000 common shares at a price of $0.13 per share for total proceeds of $188,500. The Company has also issued 387,096 common shares at a price of $0.155 per share for settlement of debt with Woodmere Nursery Ltd. in the amount of $60,000.
In connection with the closing of the first tranche of the Financing, the Company has no finders' fees payable. The fund received from the Financing will be used for general corporate purposes.
For further information regarding the Company, please visit www.mlgreenworld.com.
About Maple Leaf Green World Inc.
Maple Leaf is a public Canadian company that focuses on the cannabis industry in North America. The Company currently has cannabis projects in British Columbia and California. With over 10 years of extensive greenhouse management experience, the Company applies its eco-agriculture knowledge and cultivation technology to produce contaminant-free cannabis products. Maple Leaf's long-term objective is to produce cannabis oil and to export its products to approved countries. The Company's common shares are listed for trading on the Aequitas NEO Exchange Inc. under the symbol "MGW" and on the OTCQX market under the symbol "MGWFF."
Forward Looking and Cautionary Statements
This news release may include forward-looking statements including opinions, assumptions, estimates, the Company's assessment of future plans and operations, and, more particularly, statements concerning: the receipt of a cultivation license from Health Canada and the timing thereof; the cultivation of cannabis at the Facility. When used in this document, the words "will," "anticipate," "believe," "estimate," "expect," "intent," "may," "project," "should," and similar expressions are intended to be among the statements that identify forward-looking statements. The forward-looking statements are founded on the basis of expectations and assumptions made by the Company that include, but are not limited to, the timely receipt of all required regulatory and third-party approvals, including cultivation and sales licenses from Health Canada. Forward-looking statements are subject to a wide range of risks and uncertainties, and although the Company believes that the expectations represented by such forward-looking statements are reasonable, there can be no assurance that such expectations will be realized. Any number of important factors could cause actual results to differ materially from those in the forward-looking statements including, but not limited to: regulatory and third party approvals, including receipt of cultivation and sales licenses from Health Canada, not being obtained in the manner or timing anticipated; the ability to implement corporate strategies; the state of domestic capital markets; the ability to obtain financing; changes in general market conditions; industry conditions and events; the size of the medical marijuana market and the recreational marijuana market; government regulations, including future legislative and regulatory developments involving medical and recreational marijuana; construction delays; risks inherent in the agricultural business, such as insects, plant diseases and similar agricultural risks which can have a significant impact on the size and quality of the harvest of cannabis crops; competition from other industry participants; and other factors more fully described from time to time in the reports and filings made by the Company with securities regulatory authorities. Please refer to the Company's annual information form ("AIF") for the year ended December 31, 2018 and management's discussion and analysis ("MD&A") thereof for additional risk factors relating to the Company. The AIF and MD&A can be accessed under the Company's profile on www.sedar.com. 
Except as required by applicable laws, the Company does not undertake any obligation to publicly update or revise any forward-looking statements.
For further information, please contact:
Maple Leaf Green World Inc.
Raymond Lai, Chairman, President & CEO
+1(403) 452-4552
[email protected]
www.mlgreenworld.com
Victoria Bostic
[email protected]
+1(604)849-4500
Corporate Communications:
NetworkWire (NW)
New York, New York
www.NetworkNewsWire.com
212.418.1217 Office
[email protected]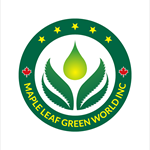 "Featured Content" profiles are meant to provide awareness of these companies to investors in the small-cap and growth equity community and should not in any way come across as a recommendation to buy, sell or hold these securities. BiomedReports is not paid or compensated by newswires to disseminate or report news and developments about publicly traded companies, but may from time to time receive compensation for advertising, data, analytics and investor relation services from various entities and firms. Full disclosures should be read in the 'About Us Section'.
---
Add this page to your favorite Social Bookmarking websites