By GLOBE NEWSWIRE
Wednesday, 15 May 2019 09:55
OTTAWA, May 15, 2019 (GLOBE NEWSWIRE)
OTTAWA, May 15, 2019 (GLOBE NEWSWIRE) -- Fitness Industry Council of Canada (FIC) welcomes supporters and fitness enthusiasts alike to join a day full of physical activity on the front lawn of the Supreme Court of Canada to advocate the importance of physical exercise. National Health and Fitness Day (NHFD) is a day dedicated to promoting a healthy lifestyle. The government passed Bill S-211 in December 2014, an Act establishing the first Saturday in June each year as NHFD. The day has been planned to include fitness activities for all ages and abilities and the physical activity sessions will be guided by certified fitness professionals.

FIC has partnered with Goodlife Fitness, YMCA, canfitpro, Ottawa Police Services, Ottawa Professional Fire Fighters' Association, and many more organizations, to provide physical activity programming from 9:00am to 2:00pm, with family, children, and youth programing (9:00am  to 10:00am), adult programing (10:00am to 11:00am), seniors programing (11:00am to 12:00pm) and synergistic programming for all (12:00pm to 2:00pm). There will be group exercise classes and friendly fitness competitions throughout the day.
The purpose of the day is to bring awareness to the benefits of physical activity, especially since 80 per cent of Canadians do not meet the minimum exercise recommendation of 150 minutes per week and struggle to form healthy habits. Physical activity and exercise are proven effective to prevent and treat chronic conditions such as hypertension, diabetes, cardiovascular disease, cognitive development, and much more. This event strives to bring together the community and promote the importance of preventative health measures for all demographics.
"This is a wonderful event for fitness professionals to showcase the benefits of exercise in a time where physical participation rates have dropped. We hope to encourage enough people to consider taking initiatives to create a public health benefit," said Scott Wildeman, President, FIC.
Along with the event at the Supreme Court of Canada, hundreds of participating fitness clubs across Canada will waive their drop-in fees and open their doors for free admissions on June 1, 2019. Individuals may also download the NHFD App through Trainer+, which provides specialized workouts for the day.
"It's great to have a designated day where the Canadian fitness industry can come together to celebrate something we all believe in – the promotion of a healthy lifestyle," added Trisha Sarker, Executive Director, FIC.
The Ottawa event at the Supreme Court of Canada will be attended by the public, fitness professionals, career professionals, and Ministers of Parliament.
"As Senator and Champion of National Health and Fitness Day, I am thrilled to invite those in the Ottawa area to join us at the Supreme Court of Canada, as well as encourage all Canadians across the country to get physically active on June 1," said Senator Marty Deacon.
For up-to-date notifications about the NHFD event in Ottawa on June 1, follow FIC on Twitter and Instagram @ficdn and Facebook @FitnessIndustryCanada.
About Fitness Industry Council of Canada
Fitness Industry Council of Canada (FIC) represents the voice of the fitness industry in Canada. Representing over 5,000 facilities with over 4 million members, FIC pursues a legislative agenda of getting more Canadians, more active, more often.
Contact Information
Scott Wildeman, President
Fitness Industry Council of Canada
13543 St. Albert Trail, Second Floor, Edmonton, AB, T5L 5E7
(403) 807 - 8020      
[email protected]   
www.ficdn.ca  
or
Trisha Sarker, Association Manager
Fitness Industry Council of Canada
13543 St. Albert Trail, Second Floor, Edmonton, AB T5L 5E7
(780) 732 - 5018  
[email protected]   
www.ficdn.ca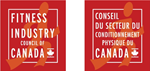 "Featured Content" profiles are meant to provide awareness of these companies to investors in the small-cap and growth equity community and should not in any way come across as a recommendation to buy, sell or hold these securities. BiomedReports is not paid or compensated by newswires to disseminate or report news and developments about publicly traded companies, but may from time to time receive compensation for advertising, data, analytics and investor relation services from various entities and firms. Full disclosures should be read in the 'About Us Section'.
---
Add this page to your favorite Social Bookmarking websites