By GLOBE NEWSWIRE
Friday, 08 November 2019 03:39
GRAND HAVEN, Mich., Nov. 08, 2019 (GLOBE NEWSWIRE)
GRAND HAVEN, Mich., Nov. 08, 2019 (GLOBE NEWSWIRE) -- Access-Power, Inc., ("ACCR or the Company"), a Grand Haven based medical marijuana clone corporation is pleased to announce today,  we are in the final stages of receiving a donation in the amount of $50,000.00 towards our working capital account.  The funds will be received as a personal donation by its Director and CEO, Patrick J. Jensen very soon.  ACCR intends to use the funds to establish a working capital fund, repurchase of treasury shares in the open market over time, and to implement its new business plan.
Patrick J. Jensen commented, "We are extremely fortunate as a Company to have received a commitment to fund our Working Capital account.  The funds will be accounted for by our new Master Tax Advisor, Melody Cryderman. These funds will allow ACCR to implement and plan the development of West Michigan's premier medical marijuana cloning operations."  In addition to funds for working capital, the Company also expects to repurchase its common shares in the open market over time.
Access-Power, Inc., is a Florida based for-profit business  established in 1996 with operations in West Michigan.  We intend to become a fully licensed entity.  In addition, the Company offers a variety of calming pet products on its website: http://www.mycbdpets.com. ACCR  is a self-funded corporation, and there is no dilution in our common stock through the end of 2021. Access-Power, Inc. was formed in 1996 and is a Florida-based profit Corporation with operations in West Michigan. We are committed in our drive towards profitability, and the creation of shareholder value.
Contact Information:
Patrick J. Jensen
Director
Tel:  616.312.5390
Email:  [email protected]
Corporate Website:  http://www.myaccess-power.com
"Our corporate website is currently under construction to soon reflect our new business model in the Michigan medical marijuana clone sector."
Product Website
http://www.mycbdpets.com
Access-Power, Inc. 
OTC Ticker:  ACCR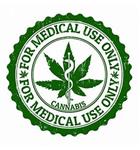 "Featured Content" profiles are meant to provide awareness of these companies to investors in the small-cap and growth equity community and should not in any way come across as a recommendation to buy, sell or hold these securities. BiomedReports is not paid or compensated by newswires to disseminate or report news and developments about publicly traded companies, but may from time to time receive compensation for advertising, data, analytics and investor relation services from various entities and firms. Full disclosures should be read in the 'About Us Section'.
---
Add this page to your favorite Social Bookmarking websites