By GLOBE NEWSWIRE
Thursday, 16 January 2020 04:31
PLANO, Texas, Jan. 16, 2020 (GLOBE NEWSWIRE)
PLANO, Texas, Jan. 16, 2020 (GLOBE NEWSWIRE) -- Integer Holdings Corporation (NYSE:ITGR) announced today that it plans to release financial and operational results for fourth quarter and full-year 2019 at 8 a.m. Eastern Standard Time (EST) on Thursday, February 20, 2020. Following the release, Integer management will host a webcast at 9 a.m. EST to discuss these results. Other forward-looking and material information may also be discussed during this call.

Conference call details:
Date:  Thursday, February 20, 2020
Time:  9 a.m. EST / 8 a.m. CST
Domestic dial-in number:  1-833-236-5762
International dial-in number:  1-647-689-4190
Conference ID:  8069250
The conference call webcast and subsequent archived replay may be accessed via the following link: https://investor.integer.net.
About Integer®
Integer Holdings Corporation (NYSE:ITGR) is one of the largest medical device outsource (MDO) manufacturers in the world serving the cardiac, neuromodulation, vascular, portable medical, advanced surgical and orthopedics markets. The company provides innovative, high-quality medical technologies that enhance the lives of patients worldwide. In addition, it develops batteries for high-end niche applications in energy, military, and environmental markets. Greatbatch™ Medical, Lake Region Medical™ and Electrochem™ comprise the company's brands.  Additional information is available at www.integer.net.
Investor Relations:
Tony Borowicz
[email protected] 
716.759.5809
Media Relations:
Kelly Butler
[email protected] 
214.618.4216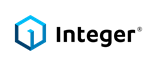 "Featured Content" profiles are meant to provide awareness of these companies to investors in the small-cap and growth equity community and should not in any way come across as a recommendation to buy, sell or hold these securities. BiomedReports is not paid or compensated by newswires to disseminate or report news and developments about publicly traded companies, but may from time to time receive compensation for advertising, data, analytics and investor relation services from various entities and firms. Full disclosures should be read in the 'About Us Section'.
---
Add this page to your favorite Social Bookmarking websites